October 25, 2017
PENANG STEM KEY EVENTS NOVEMBER , 2017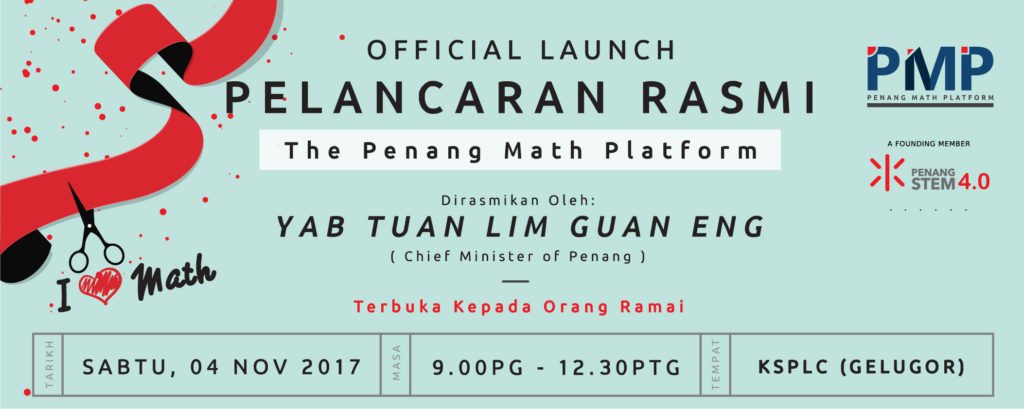 NOVEMBER 4, 2017: Official Opening of the Penang Math Platform (PMP) by YAB Tuan Lim Guan Eng, the Chief Minister of Penang. PMP is an organization, housed at the Karpal Singh Penang Learning Centre, No 1. Jalan Kaki Bukit,11700, Gelugor, Penang. It is dedicated to the advancement of mathematics for students, professionals and experts. PMP offers a wide spectrum to help students in mathematics including advanced math enhancement techniques, face to face and online math tuition and subsidized Japanese Math Classes.
Bring your kids along to have a new experience in mathematics  learning such as the subsidized Japanese Math Class- where the learning of mathematics grows your kid's social interactive skills in tandem.
Contacts: Mr. Johnny Ong <johnnyong@penangstem.com>
Mr. A.S. Neoh <asneoh@penangstem.com>,
Or call: 04-373 0796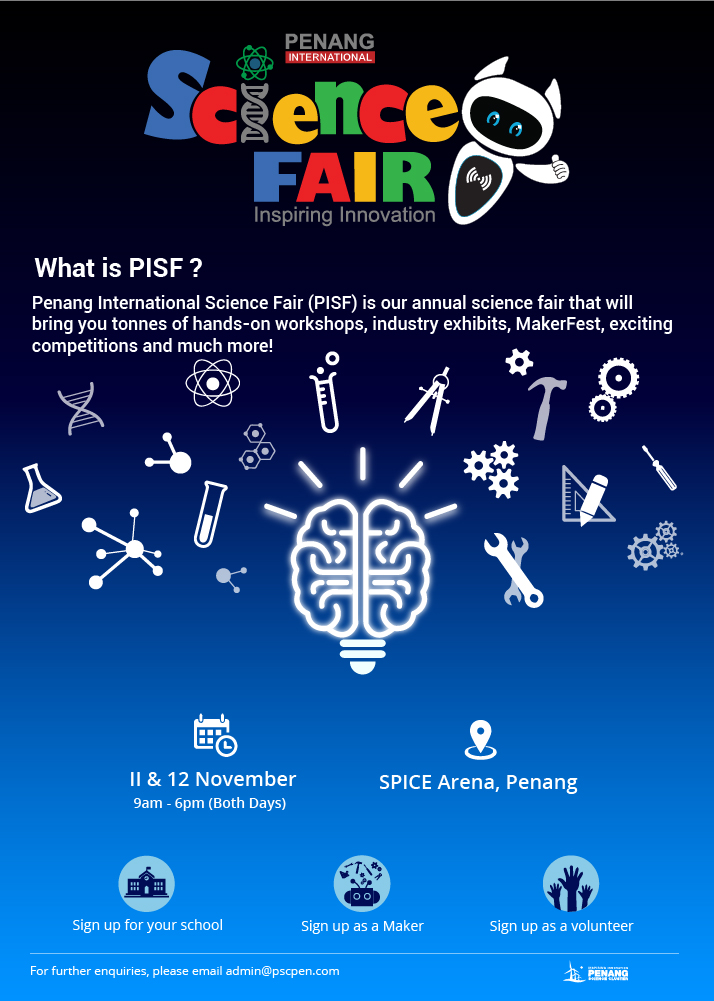 NOVEMBER 11 & 12, 2017: Penang International Science Fair (PISF) at the SPICE Arena. This is an annual science and technology event organized by the Penang Science Cluster (http://www.pscpen.com/). It boasts of participation from high tech Multinational and leading local companies here to explain the technology behind their products. The event promises over 30 types of fun, hands-on workshops for all ages. There are 7 exciting robotics and software programming competitions and a MakerFest where hobbyists and entrepreneurs are sharing their innovative creations. There is a special exhibition on "Jobs of the Future" – come and discover what your children will be doing in the future! Entrance is free. No registration required for any workshops.
Visit: http://www.pscpen.com/  for more information.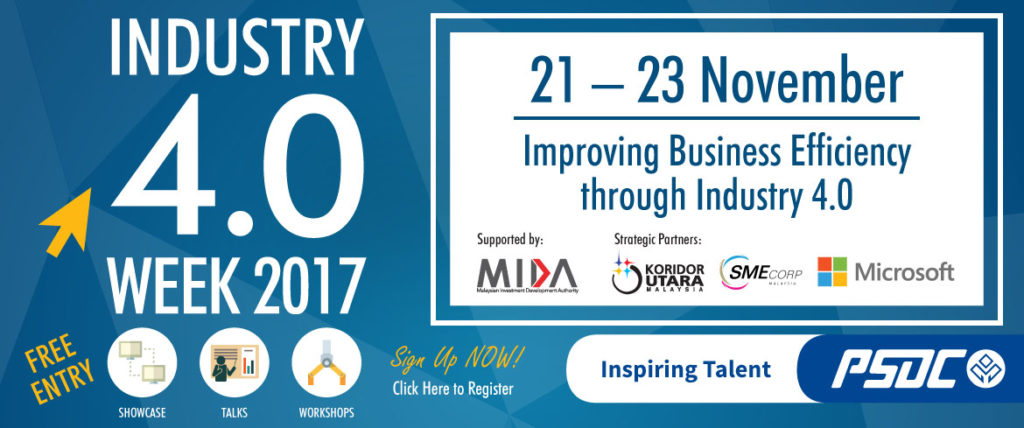 NOVEMBER 21-23, 2017:  Welcome to Industry 4.0 week. This is the second edition of the marquee event organized by the Penang Skills Development Centre (PSDC) to allow workers, professionals and entrepreneurs a definitive glimpse into the Fourth Industrial Revolution; and the ways it will affect how we work, play and live.
Kudos from an attendee of the last Industry 4.0 week:
"So much to take away from the sharing done by agencies such as MDEC, PSDC and MIDA as well as other industry players who are passionate in building a conducive ecosystem for SMEs to get prepared for Industry 4.0. This is indeed a great event you shouldn't miss…"
PSDC currently offers the NECT- Gen- Industry 4.0 classes with modules covering Big Data, Cloud Computing, Internet of Things (IoT), Cyber Security and Vertical Integration.
Industry 4.0 week will be held at the PSDC premises: No 1, Jalan Sultan Azlan Shah, Bandar Bayan Baru, 11900, Bayan Lepas, Penang.
Click this link to contact PSDC : http://www.psdc.org.my/
Or call: 04-6437909 to book a premium seat to your future.